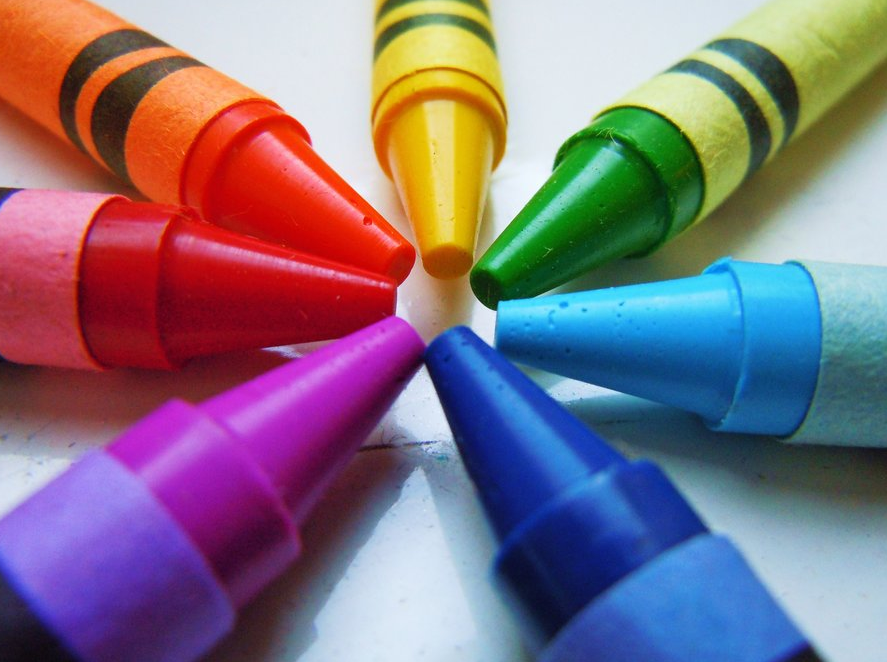 I can't believe the break is over and we are back in school! I hope everyone is well rested and ready to work hard. I'm excited to be back and ready to move ahead in all subjects. The next two weeks the school is having STAR testing. We will begin our testing next week on Tuesday, Wednesday, and Thursday. I felt beginning this week was a little stressful with just returning back from break, getting two new students, field trip on Wednesday, etc, etc. Next week we will be ready both mentally and physically.
As I've mentioned previously, and I'm sure your children have shared with you, we have two new students in our class. They are visiting for three weeks here from Korea. We are so happy they're here sharing our classroom with us. I hope they will enjoy their stay here with us.
*IMPORTANT INFORMATION* – PLEASE READ
Field Trip
As you all know, our field trip to the Mission of San Juan Capistrano is this Wednesday, Jan. 9th from 7:45am – 3:30pm. It will be an all day trip including a ride on the train.
When we go on our field trip to Mission San Juan Capistrano we will gather at school at 7:45 and drive to the Solana Beach train station. We will take the 9:00 am train to San Juan Capistrano.
I DO need a couple of drivers to take other students now that we have two extra students. If you are able to take other students with you please let me know ASAP and how many you can take. We will need to meet as a group, where we will need to line up on the platform prior and the elevator or journey down can take a bit.
Students should wear jeans and their Stella Maris Academy polos and sweatshirts. If there is rain, they will need a rain jacket. Please pack a sack lunch for the day with snacks for the train as well. Some students have enjoyed bringing card games and things for the train trip. Please no cell phones .
We will be returning on a later train, the 1:49 train. This train will arrive in Solana Beach at 2:42 and then we will make our trip back to school from there. This will make us arrive at school after pick up at around 3:30, so plan accordingly.
Here is a brief overview of what's to come for the week of January 7th:
Religion:
We will be discussing Chapter 11 – "The Third Commandment". In this chapter, the students will learn that we follow the Third Commandment by Remembering to Keep Holy the Lord's Day .
Math:
In Math, we have finished Unit 3. The children did quite well on the Division Test. I was very happy with the outcome. Now we will be continuing on to Unit 4: Properties and Algebraic Notation with Expressions and Equations.
Literature:
We are continuing to read our new book called: By the Great Horn Spoon. We have currently read chapters 1-4 already. Now the children are busy answering comprehension questions which we share out every day as we all catch up. Next, we will read Chapters 5 and 6. We will continue implementing our knowledge using different Reading Strategies throughout the book.
Writing/Grammar:
This week we will continue to work on Informative writing and our research skills as we continue to work on our California Mission reports. My goal is to have these papers done and turned in by January 17th. That gives the children two weeks to finish and finalize their papers. I will be sharing the rubric that I will use to grade their papers this week to give them an idea of what I'm looking for in their final product.
In Writer's Workshop, the students will be working in a group rotation setting, working on "Figurative Language". Also, we will be developing more poetry and using our spelling words to create a paragraph about our New Year's Resolutions.
Social Studies:
We will be finishing our discussion of the Spanish explorers who set out to find new land and who have found the West Coast: Alta California, establishing our first Missions and cities, we now know, along the way. We will be focusing this week on "Missions, Presidios, and Settlements". After coming back, I realized the children need a little more review on this chapter, so we will be doing some individual work, as well as, some fun group work to understand what they've learned so far.
Science :
We will be doing a fun experiment involving snow and snowflakes. I'm sure the kids will come home and tell you about it, because it is pretty fascinating.
Announcements and Dates to remember:
January 8th – Pizza Lunch

Jan. 9th (7:45-3:30) – Field trip to the Mission of San Juan Capistrano

Friday, January 11th – 9:15 All School Mass —- NOTE time change!!

Monday, January 14th – Monday Morning Mass

Tuesday, January 15th – STAR testing (Reading)

Wednesday, January 16th – STAR testing (Math)

Thursday, January 17th – 8:10 Student on the Month
              STAR testing (Make-ups)
Friday, January 18th – No School

Monday, January 21st – No School
Please don't hesitate to email me if you have any questions or concerns. I check my email quite regularly.
Thank you again for all you do to help your children!
God Bless all of you!
Have a wonderful week!!